If you install multiple rivets per workpiece, you need to consider a multi-head or multi-hit impact machine. Compared to a single-hit machine, these impact riveters will reduce your cycle time and work area footprint while increasing production throughput. 
Multi-Head Riveters consist of two or more riveting heads with independent tooling designed to simultaneously work on the same part. The multi-head systems allow the operator to turn the head on and off separately and use a single head for rework.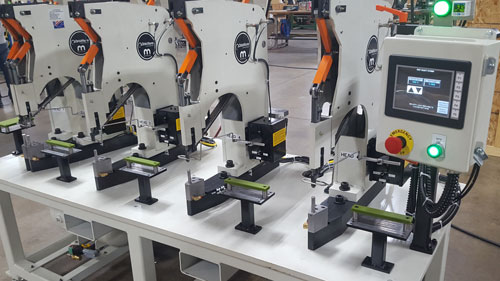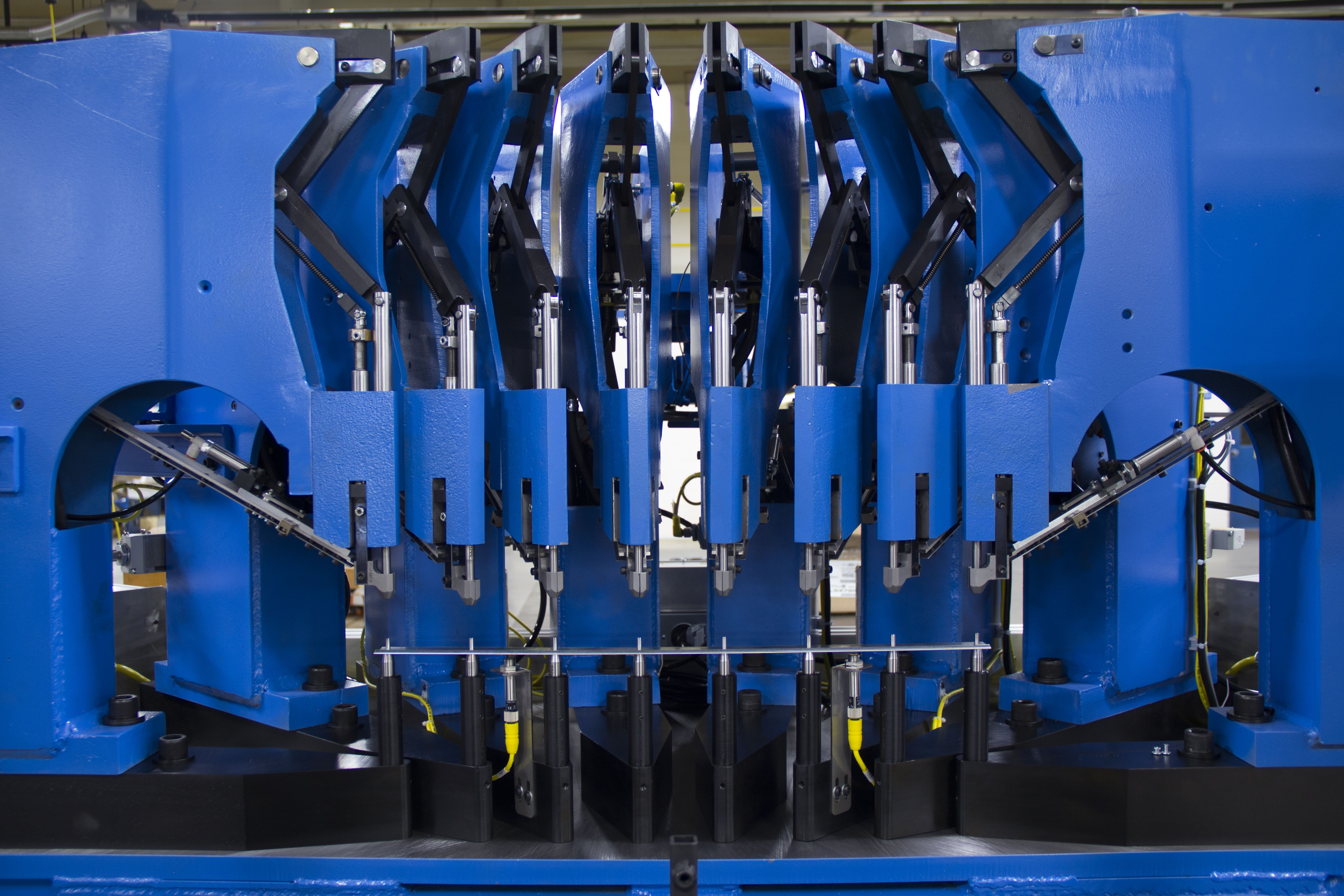 Multi-Hit Riveters consist of one head and two or more tooling packages to simultaneously work on the same part. Fixed center riveting machines are designed to set two rivets simultaneously on very close centers. The minimum distance is dependent on the size of the rivet heads. Maximum rivet spacing is up to four inches.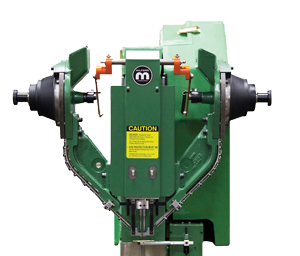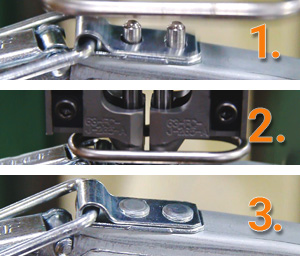 Options:
Dual fixed tool, adjustable, multi-head, and multi-point configurations
 Pneumatic, electro-mechanical, hydra-pneumatic, and hydraulic
 Offset Driver package provides minimum distance between rivets (rivet head diameter + 1/16")
Safety probe, light curtain, palm buttons, and Lexan ® and wire mesh guarding
 Custom fixturing and part clamping
 Vibratory rivet feeding system upgrade
 Integrated load cell for monitoring rivet forces
When your parts require multiple rivets, there are many things to consider—footprint, cycle time, part support, and annual volumes all factor into designing your equipment. Partnering with Orbitform's assembly experts ensures you get the right solution. Contact us today to start your next assembly project.