When equipment breaks down and halts production, manufacturers must act quickly to minimize the impact to their bottom line. Time spent waiting for repairs or new equipment and lost production volumes can be detrimental. Orbitform's Service Team understands your sense of urgency and reacts to service calls as if it were our own equipment.
Recently, an automotive manufacturer reached out to us with a service emergency. Their assembly equipment that utilized our M-750 powerhead had crashed and completely stopped their production line. They recognized the potential loss of revenue, and requested a new powerhead as quickly as possible.
Our Service Team got the call and immediately jumped into action. With our recently implemented stocking and inventory strategy, we had an M-750 on our shelf that we were able to provide quickly. Our Applications Engineers provided a quote within minutes of their request, and we shipped the equipment only a few hours after receiving the order.
To avoid waiting for a scheduled delivery truck, and due to the proximity of the manufacturer to Orbitform, one of our Service Technicians delivered the powerhead himself. They received the powerhead the same day they placed the order, and the service tech was able to help install the new powerhead. They were back up and running within only a few days of the machine crash. Our service tech also brought the existing powerhead back to Orbitform for our rebuild services, thus providing them with a backup powerhead in case they experience any future breakdowns.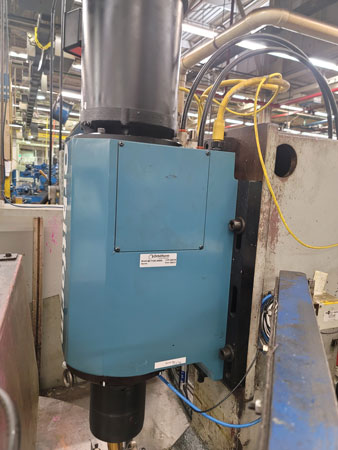 Downtime for repairs or replacement can happen to any manufacturer, making it important to have a service team that understands the sense of urgency when production time is at risk. Orbitform's Service Team takes pride in responding promptly to service request and doing everything we can to deliver solutions as quickly as possible. Contact us today to talk to a service technician for your Orbitform machine.