When designing a new product, design engineers have to consider many factors, including how the part needs to function and what processes are required to assemble the part. Finding a balance between the two can be a challenge, especially if the engineers are utilizing a new assembly process. Partnering with Orbitform allows engineers to review product designs to ensure the design aligns with the assembly process and meets the requirements for form, fit, and function.
One medical device manufacturer was working on a new design for a specialized device. They were installing a bolt into the device and needed to maintain a certain level of torque within the joint. They turned to Orbitform for product design assistance and equipment identification.
Over several visits to Orbitform's Solutions Lab, the manufacturer's engineers worked closely with one of our Lab Technicians to review their product design. We made suggestions for adding an angled chamfer to the internal diameter and changing the preform geometry. After making these changes, the manufacturer returned with sample parts of different designs to assemble in our lab. We assembled several samples of each design for the manufacture to test for breakaway torque requirements. Based on this feedback, they were able to decide on a final product design.
Once the overall design was locked in, the manufacturer wanted to run a Design of Experiments (DOE) to optimize the product design and lock in the correct manufacturing processes. We used our Servo-Driven 125 series radial forming machine to assemble the sample parts and monitor the machine specifications during forming to determine the necessary machine configuration. With that information, we were able to provide the manufacturer with a BSV-125 Radial Forming Machine to assemble their new part. We also provided them with interchangeable spindle cartridges to change the machine from radial to orbital forming. This would allow them to test different part designs and configurations in the future at their facility.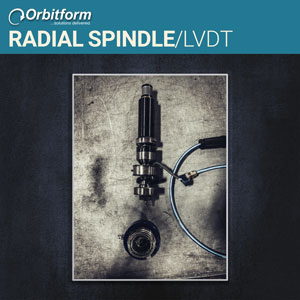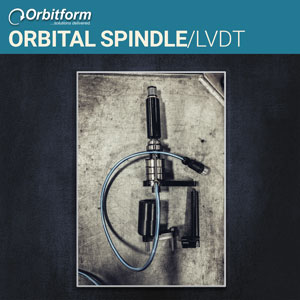 Partnering with Orbitform allows manufacturers to take advantage of over 40 years of experience with permanent assembly. When designing a new part that requires assembly, our Lab Technicians can share guidelines and suggest design changes to help maximize the function and efficiency of your joint. Contact us to discuss your next part and leverage the knowledge and experience our Assembly Experts can offer.